petition id 196 | created on 2016-05-21 02:11:18| create your own petition
URL of this petition: http://petitions.goodeasy.info/petition.php?id=196
Samuel Mcanallen abused&abandoned cat, domestic violence
---
 Samuel Mcanallen, a man worked for animal rights and antidiscrimination film 'The Superior Human?' abused and abandoned his own cat after the releasing of the film.
He also commtited other types of domestic violence, eat meat, play along with animal cruelty jokes. What he did is wrong.
Samuel Mcanallen's cat is now in other's home, he refuse to take any responsibility to the poor cat.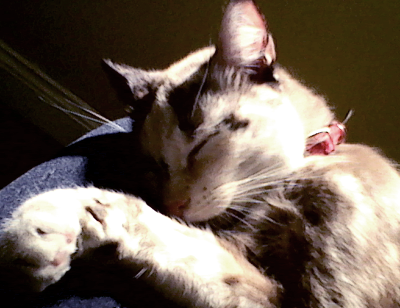 Ask Samuel Mcanallen apologize for what he did and respect the message of 'The Superior Human?
'
Contact
Twitter @GreenFilmDwnld 
---
number of petition signatures received:
7
all signatures of the petition
name
from
signed on
t...
2017-02-23 22:35:33



Sam McAnallen runs a scam in Melbourne

---

...
2016-12-23 20:10:37



Sam McAnallen belongs to the Appco group, JMB International. They exploited many people in Cairns region,

---

J...
2016-09-05 15:40:21



Samuel James McAnallen is a con artist. He runs a  pyramid scheme in Cairns Australia. He has a history of lying to police and use the name James McAnallen to prey on girls on social media

---

...
Cambs
2016-08-29 02:25:49



---

...
2016-05-21 02:36:51



---

...
2016-05-21 02:35:32



---

...
2016-05-21 02:26:39



What he did is wrong.

---


©

beta (Free Online Petition Creator) All Rights Reserved
terms of service | sitemap | my petitions | register | login | about | live help | contact | start a petition in 1 minute